I don't want you to miss any of the important Royal Caribbean changes from this week, so here's a look at some of the updates from the last couple of days.
With the industry moving closer to full capacity again, lots of changes are happening around Royal Caribbean.
Here's a quick wrap-up of what's new this week in the world of Royal Caribbean cruises.
Royal Caribbean Group has doubled down on its commitment to the environment by renewing its deal with the World Wildlife Fund (WWF).
Royal Caribbean Group announced it has extended its existing partnership with the WWF with a new five year commitment.
The WWF provides Royal Caribbean Group with guidance and counsel in establishing environmental goals and sustainable business practices.
WWF and Royal Caribbean have been partners since 2016 in order to embed sustainability by promoting responsible tourism in priority coastal destinations and help protect the oceans by investing in conservation programs globally. This included establishing 2020 sustainability goals that the company has met or exceeded, with the exception of the sustainable seafood sourcing target, which was impacted by global suspension of service from the pandemic.
This year, WWF and Royal Caribbean Group will work together to establish sustainability goals across three key areas of Ship, Sea and Shore:
Royal Caribbean Group will also continue to provide financial support to WWF's global ocean conservation work through a $5 million philanthropic contribution and collaborate with WWF to build global awareness about ocean conservation issues among Royal Caribbean Group's millions of guests.
Guests who had a shore excursion booked on the White Pass Railway for an Alaska cruise had their plans cancelled this week.
Royal Caribbean informed guests that the train tour operator was forced to temporarily suspend any train activities into Canadian territory.
The White Pass train tour is a popular excursion in Skagway. 
The good news is the train can still operate, although it must remain within the United States.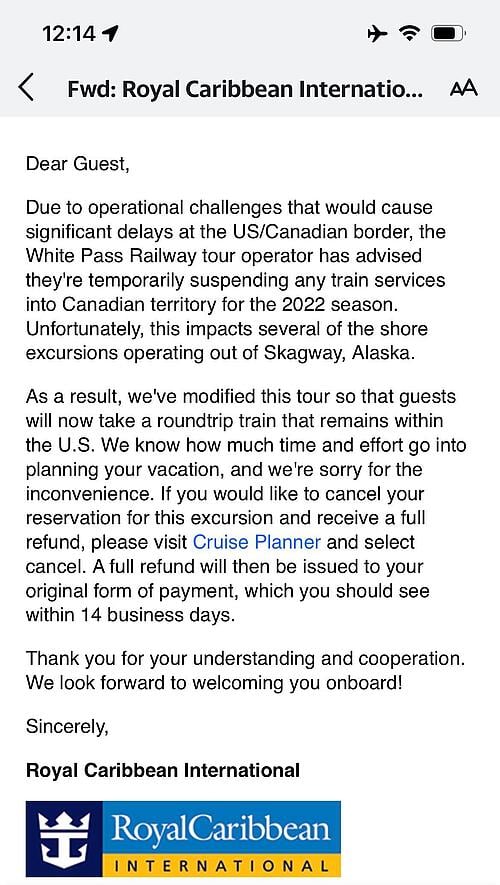 Thanks to RoyalCaribbeanBlog reader Steve Cohen for sharing the information.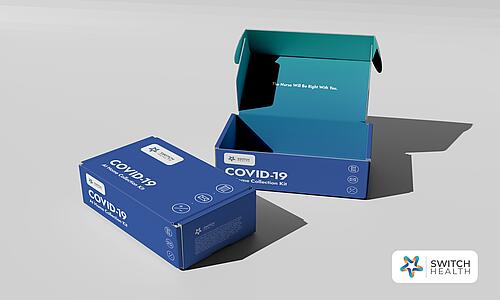 Good news for Canadian guests that the Canadian Switch Health test kit is accepted by Royal Caribbean for a pre-cruise test.
RoyalCaribbeanBlog writer Chantal McPhee asked the cruise line's social media team for clarification and it appears the answer is yes.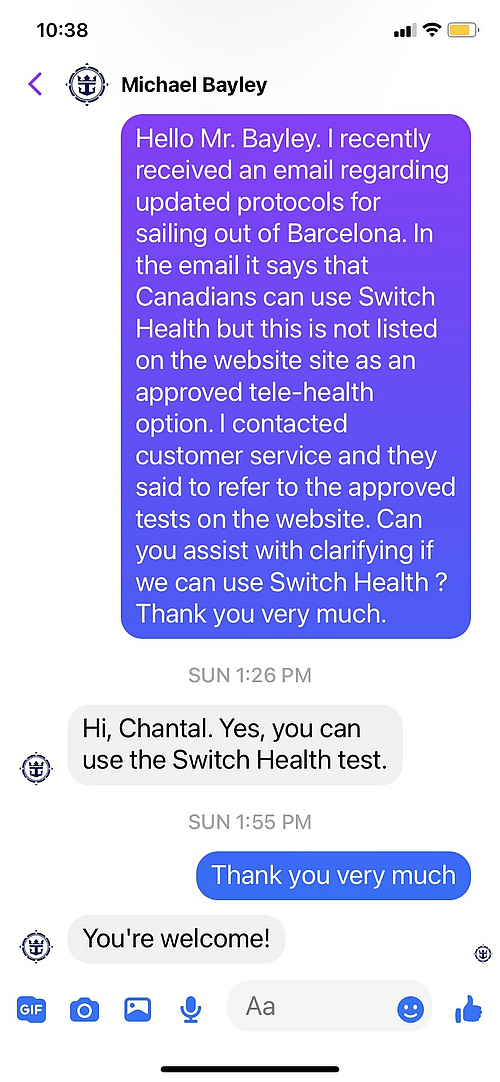 Similar to the Abbotts proctored tests for Americans, the Switch Health tests are available for at-home testing for Canadians.
Royal Caribbean announced a new strategic partnership with the Caribbean island of Barbados.
The agreement was signed in Miami earlier this week. Part of the deal will assist with employment opportunities for Barbadians onboard Royal Caribbean cruise ships.
For the cruise line, Royal Caribbean is looking to deepen the commercial relationships with the country.
View the discussion thread.
Have our travel agency partner get you a free quote for a Royal Caribbean cruise
Like what you see? With your support, we can create more exciting content and share with everyone!
Become an Insider
Started in 2010, Royal Caribbean Blog offers daily coverage of news and information related to the Royal Caribbean cruise line along with other relevant topics of cruising, such as entertainment, news, photo updates and more.
Our goal has been to provide our readers with expansive coverage of all aspects of the Royal Caribbean experience.
Whether you cruise multiple times per year or you're new to cruising, the goal of Royal Caribbean Blog is for it to be a useful resource for keeping up to date with what's new and exciting with Royal Caribbean.
Privacy Policy
© 2010–2022 Regal Sea Media LLC. All rights reserved.
The material on this site may not be reproduced, distributed, transmitted, cached, or otherwise used, except with the prior written permission of Royal Caribbean Blog.