Experience the power of ACG with benefits like discounts and invitations to exclusive events, and more.
Lion Equity Partners' Corporate Development Spotlight series is a newsletter highlighting corporate development and corporate M&A professionals. The series features interviews with top corporate M&A professionals and links to valuable resources, content and events.
This week, Lion Equity spotlights Ryan Mullin, manager of corporate development at Rheem Manufacturing. The company manufactures residential and light commercial hot water and HVAC products across the globe. Today, Rheem's M&A strategy is focused on acquiring companies that complement its existing channels and product portfolios. Following four acquisitions in 2021, this year the company has so far acquired P&N Distributors and DE JONG Hot Water Tanks.
Aaron Polack, head of business development for Lion Equity, spoke with Mullin for the most recent Corporate Development Spotlight. Below is an excerpt from the interview, in which Mullin discusses his corporate development strategy at Rheem Manufacturing, reflects on the current state of M&A, and more.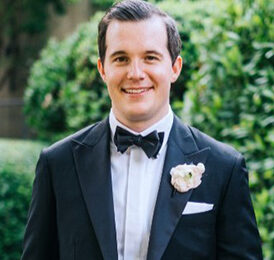 Ryan – Thanks for joining us for this issue of Corporate Development Spotlight! Can you provide a quick flyover of the Rheem Manufacturing corporate development team and approach to M&A?
Mullin: Rheem is a privately held company, which allows us to think and act for the long term. The short term for us is 3-5 years and the long term is a generation. This allows us to be patient, develop relationships with sellers, and be there as a partner when they decide to sell their business. We are financially very strong and can act fast on opportunities when they arise.
Rheem's Business Development team is small but efficient and effective. We are a relatively new team that was created four years ago to drive Rheem's inorganic growth globally (both acquisitions and partnerships). Our team leads the full deal life cycle from strategy to sourcing through integration. We target two to four deals per year and can give the seller or banker a quick yes or no. In the last year, we have closed seven deals. We have a process in place where we can scale up to do more deals without slowing down the process and closing the deal in a timely manner.
As a company, we are committed to being a global leader in both water and air. Our first investment criteria are making sure the business is a good cultural fit; Rheem values our people and we look to partner with growing businesses that create value for our clients and society.
After that, we are focused on growing our portfolio within HVAC/refrigeration and water heating manufacturing globally by investing in growing companies that can be placed in three buckets, starting with product line expansion focusing on greener, more efficient products and growth products that our customers need to fill their line card. Secondly, geographic expansion: Since we are focused on being a global leader in HVAC/refrigeration and water heating, we look forward to continuing to grow our footprint around the world. Lastly, market share, which is the outcome of having the right products in the right area for our customers.
What's your assessment of the current M&A market, specifically the impact on corporate M&A?
Mullin: The market is definitely frothy with high valuation multiples on peak EBITDA earnings, which make synergies and strong macro trends that support the base business important to earn an appropriate return.
In the highly competitive bidding environment that we see today, speed to close on auction processes is important to be competitive with PE.
To read the full Q&A and learn more about Mullin and Rheem Manufacturing, and to access resources and job opportunities for M&A professionals, visit Lion Equity's Corporate Development Spotlight page.
To subscribe, participate in a spotlight interview, or share content/events/resources for CorpDev Corner, please contact Aaron Polack at apolack@lionequity.com.
© Association for Corporate Growth. All Rights Reserved. | Website Design